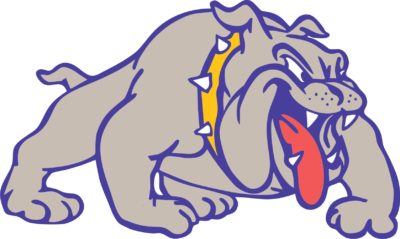 The Robert Crown School PTO Objective is to work collectively with parents and teachers to develop goals that enhance and support the learning environment at Robert Crown Elementary School.
Our goal is to develop a means for raising funds for Robert Crown that both support extra-curricular programs and assist the administration in making purchases that benefit all Robert Crown students.
This goal is accomplished through fundraising and the planning and execution of family activities. We aim to build effective connections between our administrators, faculty, parents and the community which will ultimately enhance our children's educational experiences at Robert Crown School.
We are an active PTO with many events and activities throughout the year. All the money we raise goes right back into the school!  Hopefully, when you are at the school, you will see the results of all the Robert Crown's families' hard work and dedication- in the classroom, on the school playground or in the library!
Why Get Involved in the RCS PTO?
Involvement Matters! Building parent involvement is the single most important thing that RCS PTO can do
Be more confident in the school by learn first-hand what is going on at RCS
Meet other parents like you
Your participation enrich the educational experiences that our children gain in the classroom
How Do I Get Involved?
Contact any PTO Board Member
Request a membership form from the Robert Crown School's Office
Sign Up on the District PTO page under "Join the PTO"
Volunteer for a committee such as Birthday Books or Popcorn/Popsicle Sales
WSD #118 PTO Activities and Fundraisers
Family Game Night (Bingo) | Tool Box Kits (school supplies)
RCS PTO Fundraisers
Poppin' Popcorn | Scholastic Book Fair | Schwan's Home Service | Track-A-Thon | Box Tops for Education & Pop Tab Recycling
RCS PTO Services
Birthday Books | Holiday Shop | Schwan's Home Service | Gift Card Program | Wauconda Restaurant Gift Card | Popcorn/Popsicle Sales | Spirit Wear | Spirit Days | Yearbook
RCS PTO Family Fun Activities
Date Night with Dad | Date Night with Mom | Grandparents/Family Night | Restaurant Benefit Night
RCS PTO Supports
Educational Assemblies | Red Ribbon Week | Field Trip Transportation | Room Parent Coordination | Family Literacy Night | Pumpkin Fest | 5th Grade Talent Show | 5th Grade Celebration | Staff Appreciation | Landscaping Maintenance | Upgrades to Technology | Upgrades to Classroom Furniture | Upgrades to Classroom Supplies | Upgrades to Staff Facilities | Field Days | Playground/Recess Equipment | Learning Center | Art Programs | Music Programs | Physical Education Programs | New Student Outreach | Building Upgrades