Wauconda Community Unit School District 118
Kindergarten Registration
For School Year 2017/18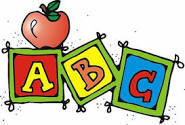 Children living within the school boundaries of Wauconda Grade School, Robert Crown
School, and Cotton Creek School should register at their home school on
Wednesday, March 8, 2017
from 6:00 – 7:30 p.m.
Questions regarding attendance boundaries can be addressed by calling the Transportation
Department at 847-526-6672.
Wauconda Grade School, Robert Crown School and Cotton Creek School will be conducting their Kindergarten Registration for all children who will be entering Kindergarten for the fall of 2017. Parents that have children who will be five years old on or before September 1, 2017, and who live within the boundaries of Wauconda CUSD 118, are eligible to register for the 2017-18 school year. This annual registration is done in March to begin the process of getting our youngsters ready for Kindergarten and to assist Wauconda CUSD 118 in staff planning. At the Kindergarten Registration, parents will be asked to complete the necessary paperwork to enroll their child. Parents are asked to bring the following documents (copies if possible): *Two (2) items of proof of residency (drivers license, home ownership title or deed, apartment lease, voter registration, utility bills, automobile insurance, or other documents that prove residency). If you are unable to provide the required documentation, please alert school personnel. *State issued child's birth certificate Illinois law requires that all Kindergarten students show proof of required immunizations, physical, dental, and vision examinations for the start of school.
If you have any questions about the registration process or are unable to attend, please contact: Wauconda Grade School, Robert Crown School or Cotton Creek School. Please feel free to share this information with your neighbors.